Kimberly Carballo
pianist, coach, pedagogue
Biography

Presently Coordinating Opera Coach for Indiana University's Opera and Ballet Theater, Kimberly is also an active international performer and educator. She has previously worked as the
mainstage and young artists' program coach for the Compañía Lírica Nacional de Costa Rica, and music theory instructor and vocal coach at the Conservatorio Musical de Alajuela, the Escuela
de Artes Musicales de la Universidad de Costa Rica, and the Universidad Nacional in Costa Rica. In addition to her duties at Indiana University, she maintains a private studio as a freelance
coach, collaborator, and piano teacher. She is founder and director of Reimagining Opera for Kids (ROK), a music community engagement and education program based in Bloomington,
Indiana. Kimberly also forms part of the inaugural and ongoing team for Tunaweza Kimuziki (Through Music All is Possible), a project promoting exchange among music educators, scholars, and performers in Kenya and the USA.
---
---
Actualmente Kimberly Carballo es pianista de ópera en la Jacobs School of Music Opera Theater de Indiana University, ejecutante, y educadora con trayectoria internacional. Ha trabajado como pianista y coach para la Compañía Lírica Nacional de Costa Rica, profesora de teoría y pianista en la Universidad de Costa Rica, el Conservatorio Musical de Alajuela, y la Universidad Nacional. Fundió y es directora de ROK, un programa de educación y enlaces comunitarios por medio de presentaciones de óperas para los jóvenes, basado en Bloomington, Indiana. Además de estas actividades profesionales, en el taller Tunaweza Kimuziki forma parte del equipo inaugural que ha seguido hasta hoy en día; el taller, cuyo nombre significa "A través de la música, todo se puede hacer," provee oportunidades de interacción e intercambio cultural para músicos y educadores de música, con bases en los EEUU y en Kenya.
Powered by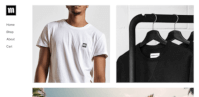 Create your own unique website with customizable templates.